Beauty is in the eye of the beholder, but sometimes beauty just stands out.
At COMPAC we have been observing nature for 45 years. We admire its shapes, its strength, its endless beauty. Our Unique collection comes from this observation, from our total respect and admiration for the shapes, materials and textures of stone so we can achieve something unique.
In Unique, we apply all our expertise acquired over the years to the purest raw materials, ensuring that the end product is even more perfect than nature. Our manufacturing processes lend a series of new features to our stone so they adapt better to peoples' daily needs: impermeability, hardness and resistance. We conserve the original values, improving them with our creativity.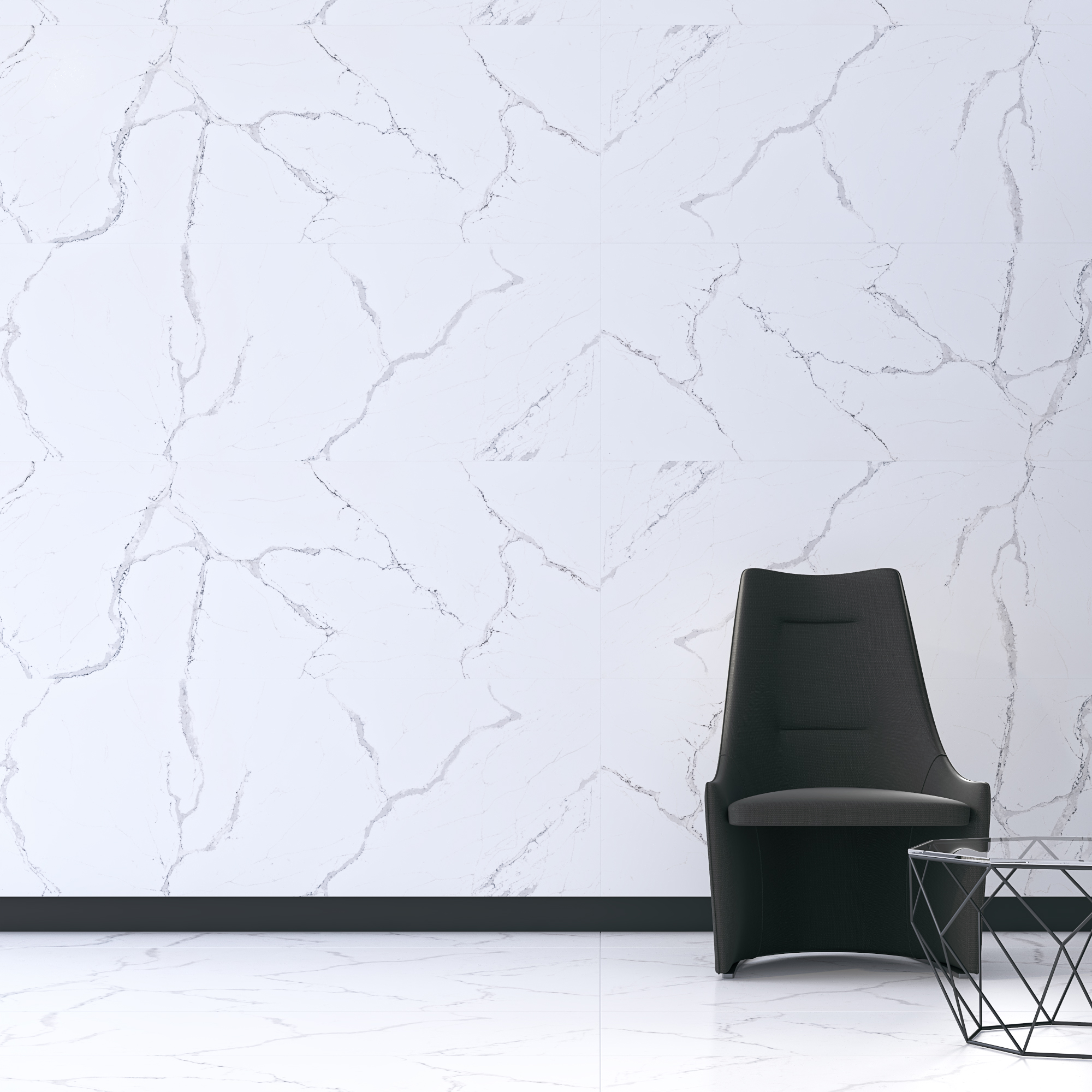 The new designs of the Unique Collection™, Unique Statuario™, Unique Statuario Gold™, express COMPAC's strive for perfection and elegance.
COMPAC adds two designs to its portfolio, with the most highly-valued patterns in the natural stone market. These designs feature an EndlessTM effect, one of the most innovative technologies on the market, currently in the patent process.
This technology allows for maximum usage of the slabs surfaces. With this technology we can use as much of the board surface as possible because it is designed with veins that can be linked, matching up perfectly when installing different pieces, achieving an endless pattern.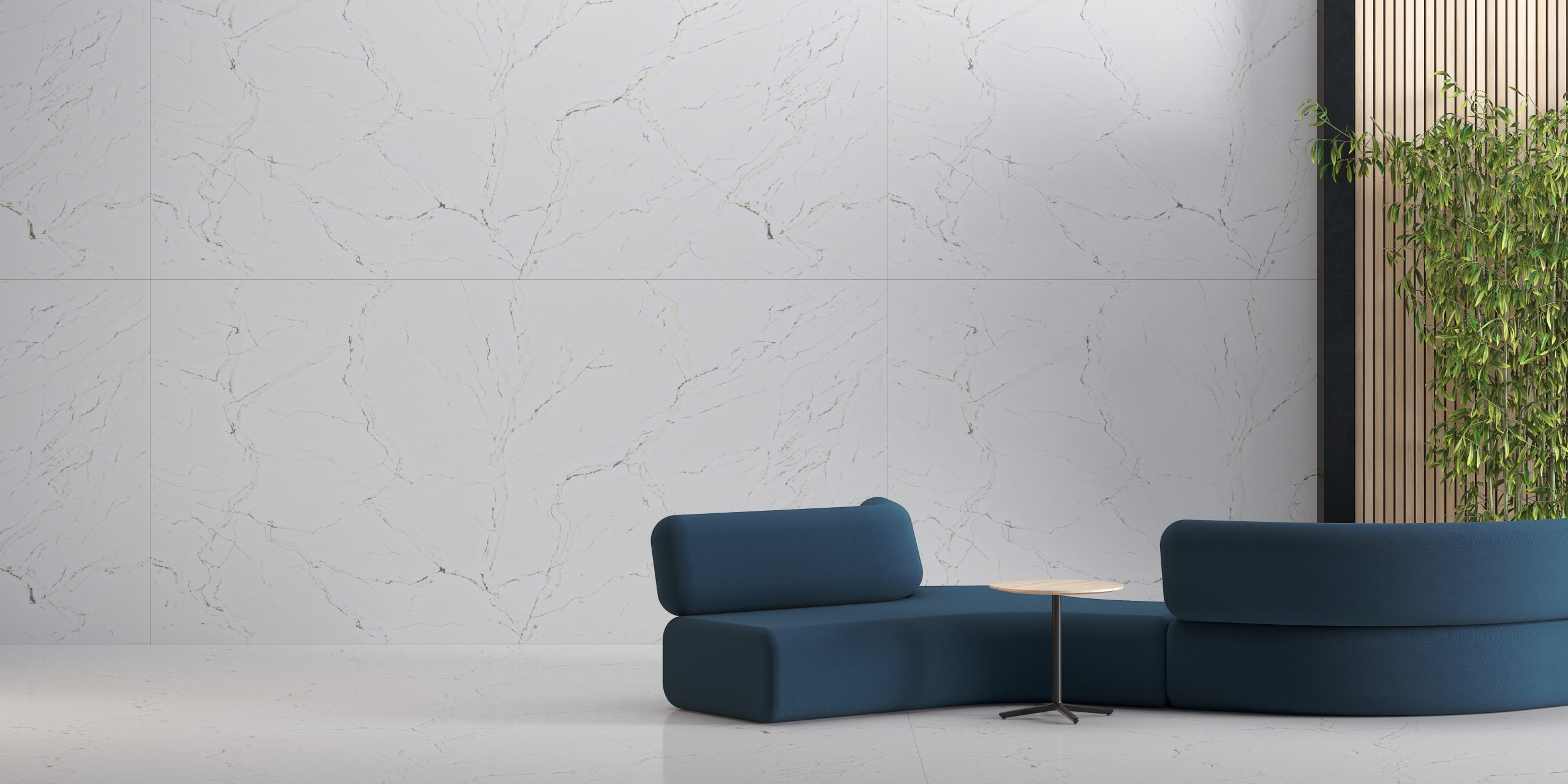 In addition to EndlessTM, we can also achieve an extremely special Endmatch effect by connecting at least two boards with the same design, turning one of them 180º. This also gives an endless vein pattern. Installing uncut boards, giving a unique sense of continuity.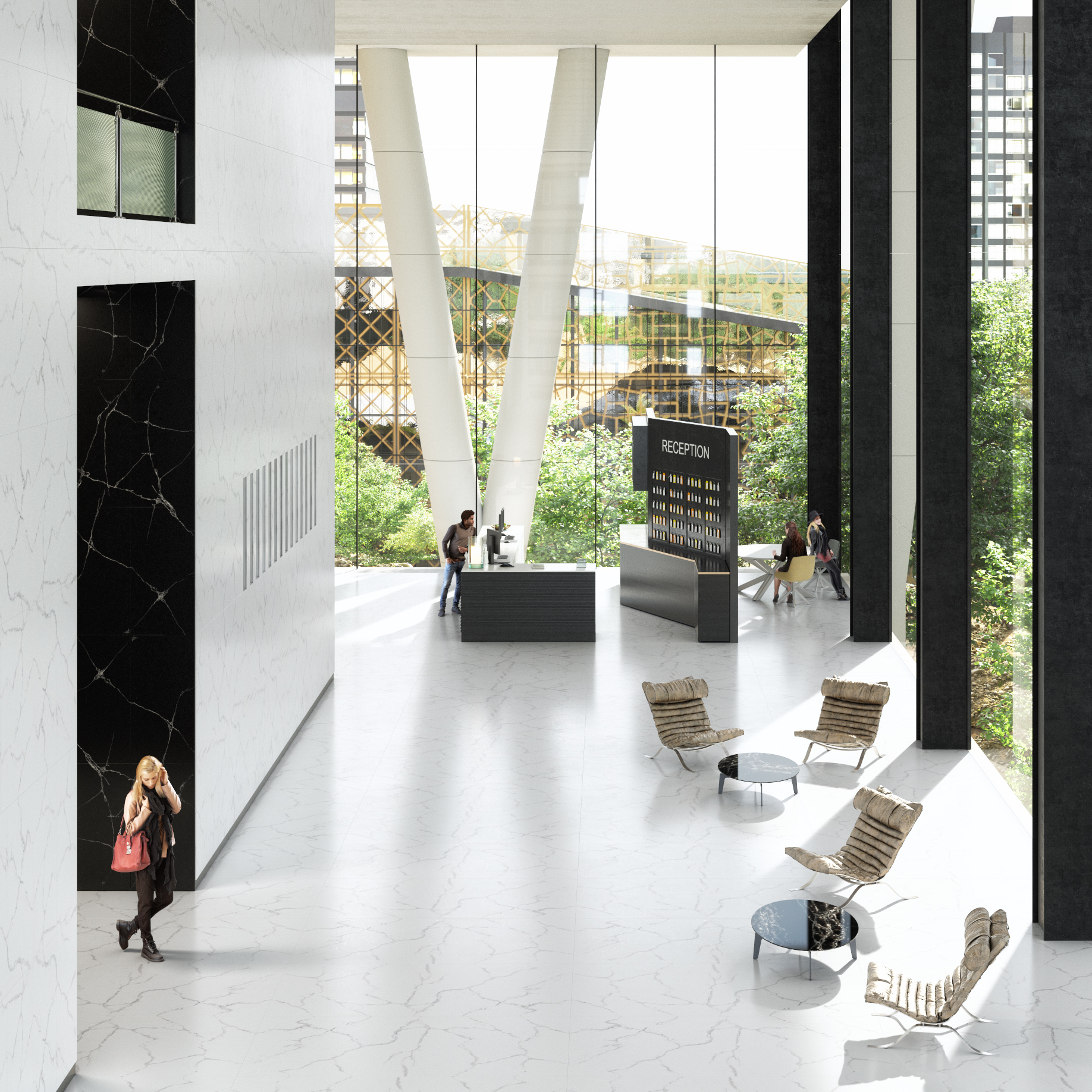 With these designs and their innovative effects you can achieve the effect of infinite vein continuity.
Achieving a unique and exclusive effect thanks to the Unique Statuario™ and Unique Statuario Gold™ designs, the 2021 novelties of the Unique Collection™.